The Founders
Loonaq Sdn.Bhd. (Company No: 732637-U) was established in May 2012 as Digital Media Content Distribution Platform). Loonaq was first in Malaysia successfully launched a digital download marketing globally for goods/products of creative digital content such as audio recordings, music/song, video, audiobook, artist collectibles, books and others. Beside servicing digital distribution for our own label called Loonaq Records, this platform also offers this services to its Content Partners by worldwide licensing right to distribute to all digital store and audio/video streaming platform such as iTunes, Spotify, Deezer, Youtube, Vimeo, etc. via partnership or licensing agreements.
Loonaq was founded by Haji Rozman bin Haji Abas who hold as Chief Executive Officer, while the Co-owner Hajjah Zaharah was at one time looking after Loonaq's finance management but currently retired.
Mission & Vision
Our mission is to support Muslim Entrepreneurs who thrive at the intersection of idea, design, technology, marketing and creative expression.
Our visons are to accelerate the success of entrepreneurs and economies.  At Loonaq, we believe in the power of creative entrepreneurs to create dynamic and prosperous communities towards dakwah and ukhuwah.
Email: info@loonaq.com
Loonaq's Profile Company (2012) - 1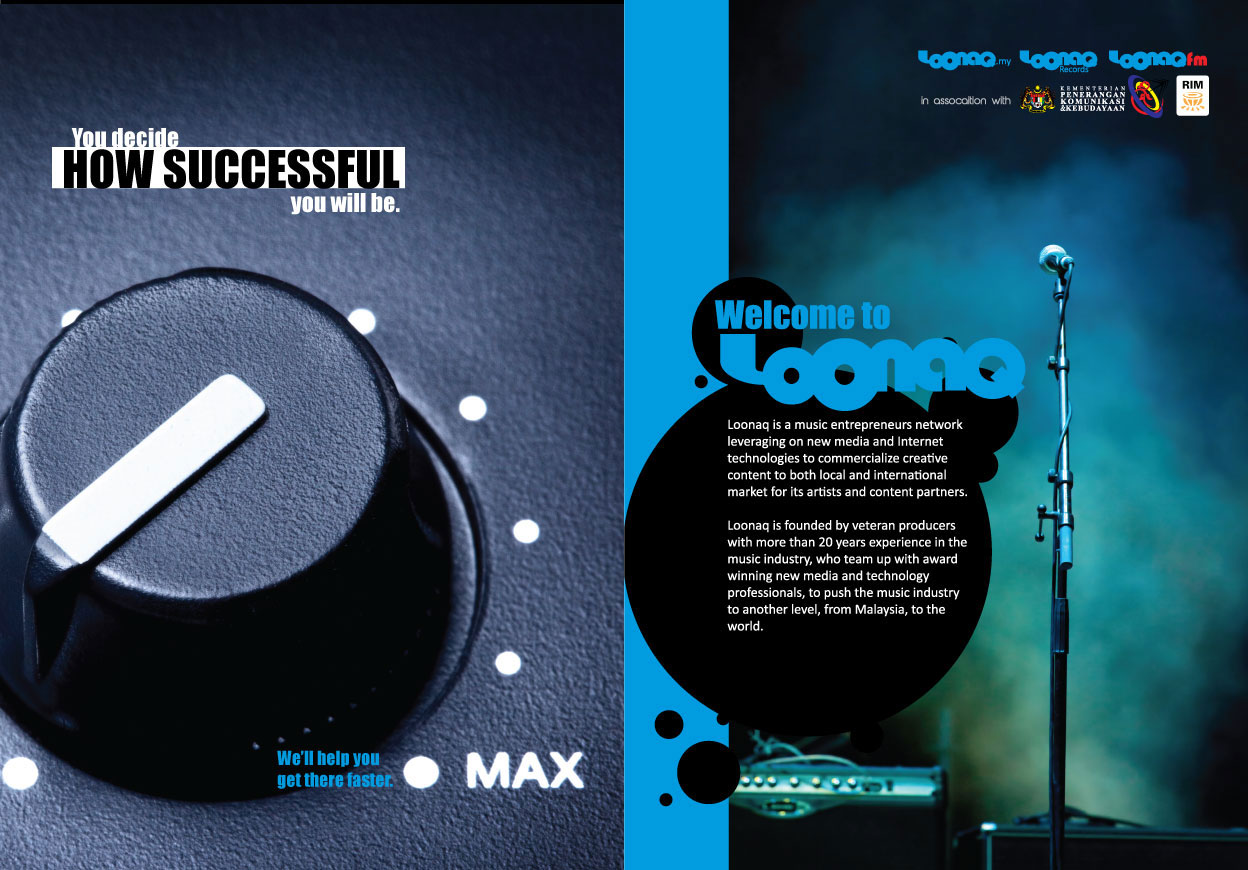 Loonaq's Profile Company (2012) - 2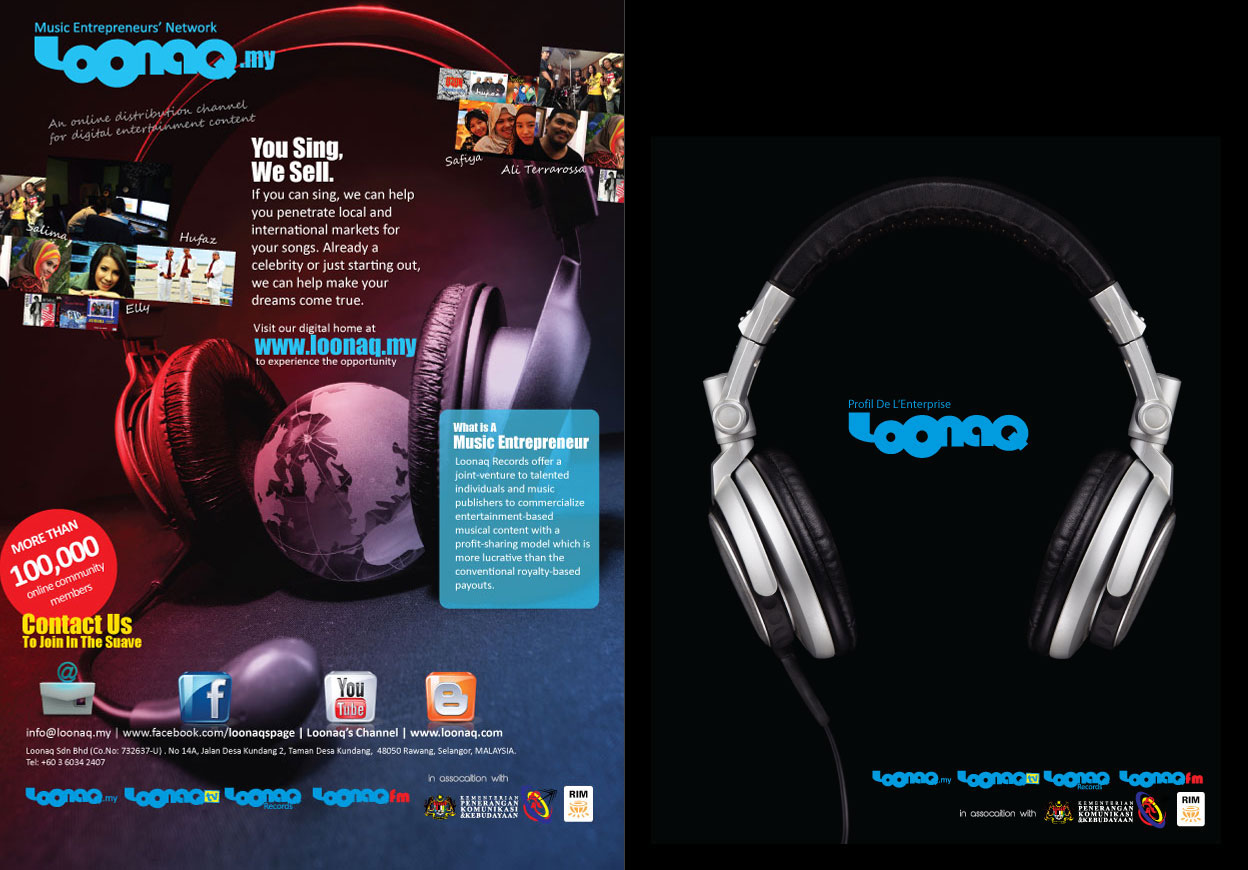 Loonaq's Profile Company (2012)n- 3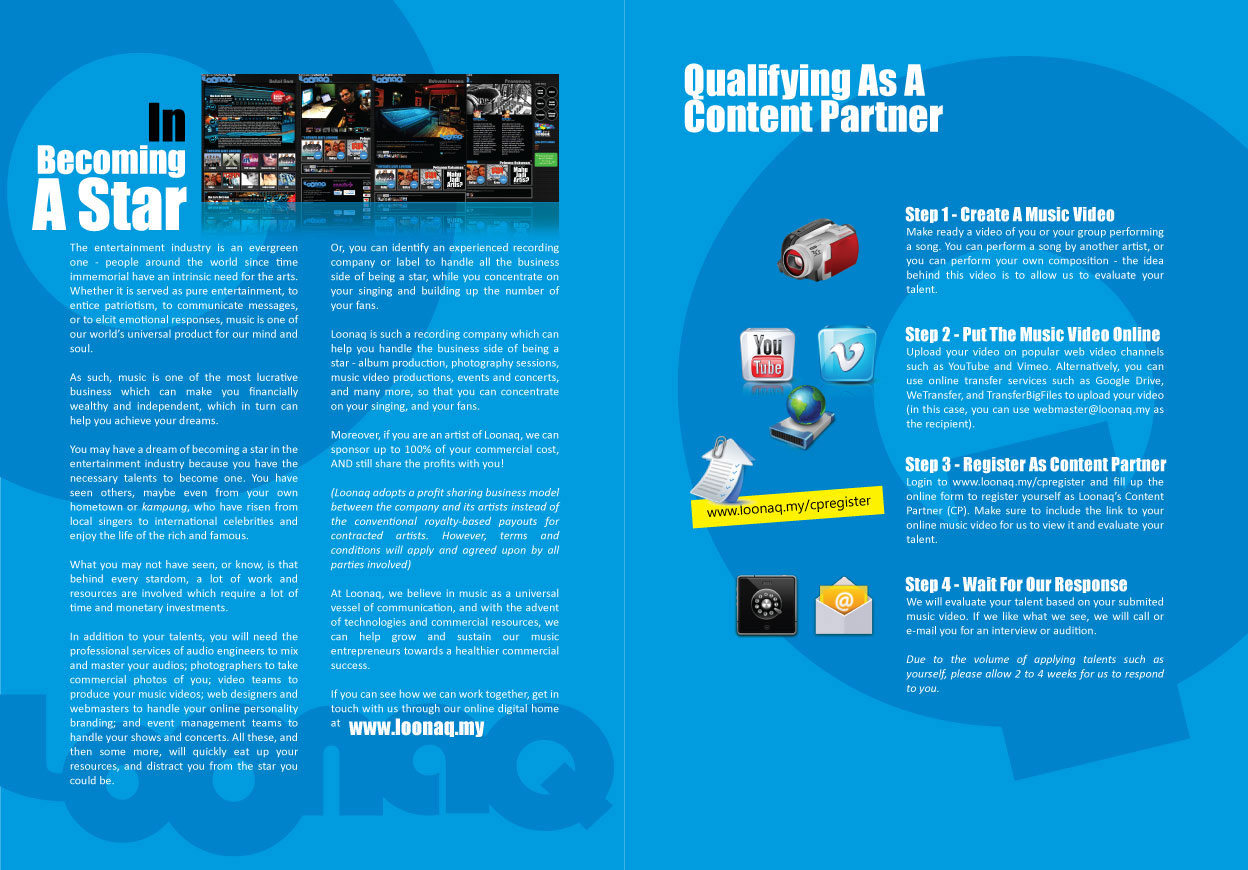 Loonaq's Profile Company (2012) - 4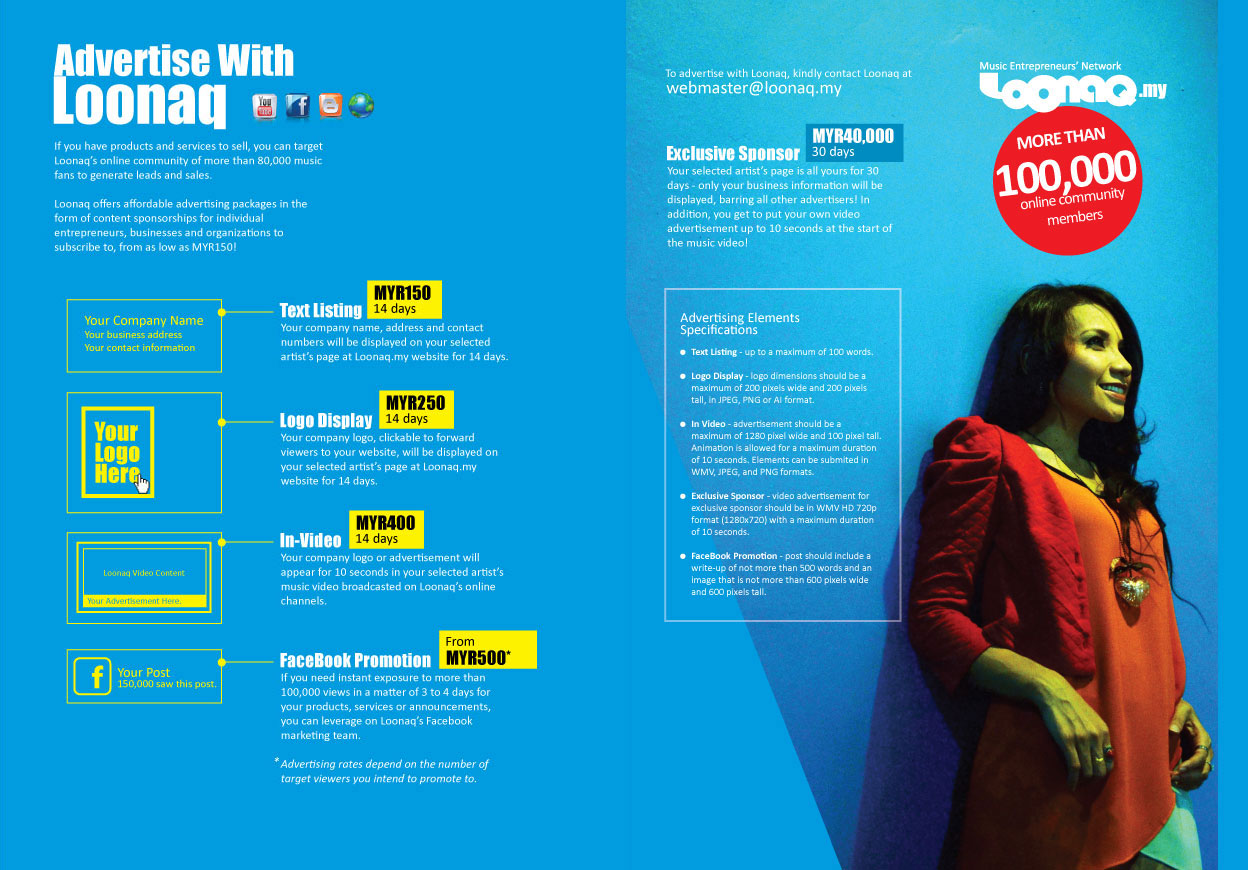 Loonaq's Profile Company (2012) - 5